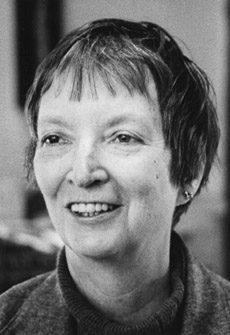 Dear Gran,
You would have been 92 years old today. This holiday season wouldn't be the same without commemorating your birth in some way - it was always part of the end of the year line-up: Halloween, Thanksgiving, your birthday party, Advent with lots of singing, more parties, Christmas, New Year's Eve. As we are both writers, I am sure that you would be tickled by a blog post as well as the white candles I am lighting in your honor.
(Because you would blog. Oh yes, you would. I know of no other writer as devoted to communicating with people as much as you. You answered every single letter, and made deep friendships over the years through people reaching out to you. Of course you would blog)!
I am reading
A Wrinkle in Time
out loud right now to your youngest granddaughter, Scarlett L'Engle. I have read it out loud to the boys too, and I am moved every time, not only by the text, but by my memories of you: reading Wrinkle aloud to me the summer when I was 9 and in a hospital with broken bones and fractured mind; identifying and commiserating with me whenever I got dramatic or emotional as a teenager; writing stories with me, as I do now with some of my own students and my children; taking me to museums, the opera, ballet; giving me glimpses of light in the world so that I may find my own light.
You generously shared your love of literature and language, your love of story as truth. You taught me about love, hope and possibility in a world that is at times impossibly cruel. You taught me that our faults and our virtues are on a double-edge sword. How wonderful that Mrs. Whatsit gives Meg her faults to conquer IT with! You taught me that I could be and do anything, as long as I didn't let fear get the best of me. Well Gran, as you know, I always have to learn the hard way!
Remember when I put everything in storage and moved to Moab for a year? You were not happy that I was going to be far away from you, yet you knew that I must follow my own path. My time in Moab fourteen years ago inspired my first novel! I started writing
Edges
seven years ago, and now it will finally be published next week, December 7th. I almost gave up several times. Thank you for showing me that writing is a discipline and a practice. You never gave up through all of the lean years and rejections. You kept going, because that was who you were. There wasn't anything else to do!
Having you as my Gran in this business has been a mixed blessing - on the one hand, your influence has been my inspiration, on the other, I have been so afraid to dare to follow in your footsteps. If people are expecting you, they will be disappointed. Nobody can be you.
Many of us spend much of our youth folding ourselves up into pretzels, trying to please others and to conform to our ideas of what our family, friends, society want us to be. We are afraid of not being loved. Finding and owning my voice as a writer has been a hard won process.
"On Camazotz we are all happy because we are all alike. Differences create problems. You know that, don't you, dear sister?"
"Oh, yes, you do. You've seen at home how true it is. You know that's the reason you're not happy at school. Because you're different."
"I'm different, and I'm happy." Calvin said.
"But you pretend that you aren't different."
"I'm different, and I like being different." Calvin's voice was unnaturally loud.
"Maybe I don't like being different," Meg said, "but I don't want to be like everybody else either." P.155
This is part of what inspires me to mentor young writers, to show them that "originality" is finding their own authentic voice.
Thank you for always being my guide and mentor, in heart, mind and spirit. For continuing to kythe with me, even now, three years after your death. Happy Birthday Gran, you are always with me.