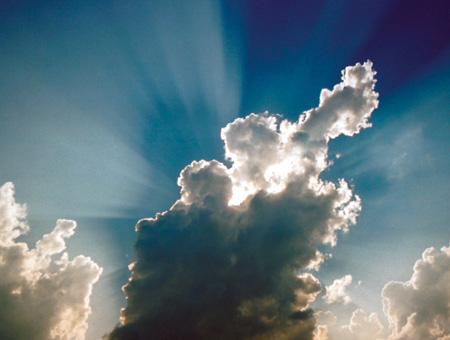 I am on the train, speeding my way to sunny Richmond, Virginia (from rainy Katonah, NY) to take part in a conference full of writerly folk. It is an honor to have been invited to be a panelist at the tenth James River Writer's Conference. It is an honor to be wanted. It's one of the silver linings in the rocky road of publishing.
The train ride from Penn Station is almost seven hours long and I just finished reading
The Weird Sisters
by
Eleanor Brown
on my kindle. (My mother gave me a kindle almost two years ago, and Eleanor's was the first book I bought on it. I was half-way through it before I put it down - it had hit too close to home.) I started reading this morning, in Penn Station, knowing that I am going to meet Eleanor in person tonight - she will be coming to the conference from her home in Colorado.
We have been internet buddies, as we both had debut books coming out in December of 2010, me going at the beginning of the month, her at the end. In fact, she had asked me to do a guest blog post for a group blog of "debutantes "she was facilitating that year.
I have tears in my eyes because
The Weird Sisters
jives so well with my last blog post, Redefining Success, and it DID hit close to my heart: Three sisters converge at home in the midwest ostensibly to help take care of their cancer-ridden mother but have underlying issues of loss of their own to deal with. Each feels like a failure in her own way, comparing themselves to each other in both lackluster and stellar ways. They all have much growing up to do. And I promise you, the character arcs in this book are beautiful: it is truly a coming-of-age novel.
As I am also always "coming-of-age" and becoming more and more comfortable in my own skin and what I do . . . so it is both ironic and fitting that I *just* got an email from my editor's assistant at FSG saying they're very sorry, but EDGES is about to go out of print because sales are low and they don't have the warehouse space.
Are you sighing for me? Ah, the glamorous life of a writer!
It's been out for almost two years, so I'm surprised that this email didn't come sooner, I'm already prepared for it.
I feel so lucky to be on my way to a writer's conference and to always be in the process of redefining success. Am I worried that others' will perceive me as not being successful because my book is going out of print and I don't have another contract? Am I comparing myself to Eleanor whose book is a NY Times best seller and is now out in paperback? Hmmmm . . . yeah, a little. But that's not what matters, is it? What matters is that I
do
have a lot to offer, about where I am in the process and keeping the faith no matter what. We keep on truckin'.
Hey! Now I will be allowed to sell copies myself at hugely discounted prices! Is this a silver lining or what? I'll buy out the warehouse, and YOU can get a signed copy direct from the author herself! So what do you think?
(Or you can wait a couple of years for the paperback. Heh, heh, heh.)
Anyways - I have about 90 minutes more on the train, where I will be reunited with my dear friend Kristi (who I met because of my blog!) who has been instrumental in putting this shindig together and is responsible for getting me down South.
And tonight I get to hug Eleanor!