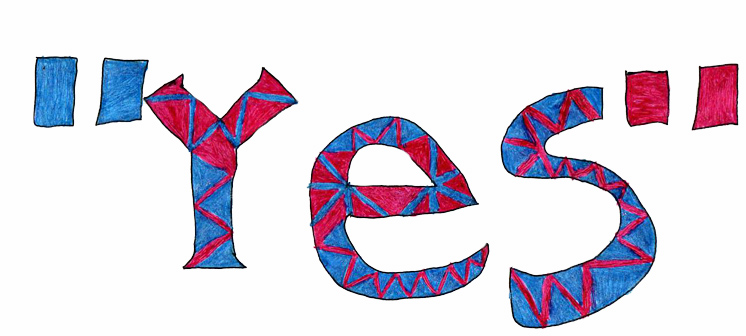 . . . is so easy - it slips off the tongue, it's my default answer. Everyone knows that I'm a softie, and that saying "no" doesn't come naturally.
But I realized in my mid 20's that saying "yes" to everything without discernment isn't really an affirmation of life - it is more like a slow death.
I'm a recovering *buzz word* people-pleaser. And we've all learned that never leaves anybody happy in the long run.
It's a slow and LONG recovery folks.
As I grow up I'm able to experiment more with the boundaries of "no" and the fluidity of "yes".
Where am I going with this? I set out to write a post about saying "yes" to be part of a Performer's Showcase for the Westchester Library Association, and before I even mention it, I'm off on a tangent.
But I said "yes" without knowing what it was
performing? Do they really want to hear me sing?
and then I promptly forgot about it until I got a reminder email from the organizer, who said:
if you have any brochures, make sure you have at least 75
. Brochures?
I don't have brochures, but I've always wanted them, so this was the impetus to get 'em. (Say yes!)
My husband made his priority creating me a gorgeous brochure over the weekend to take to the event today, with a description and some reviews of EDGES and a number of workshops that I do. It's an a la carte brochure - almost like a spa!
I felt so good about this that I wasn't nervous about "performing" - I had a piece of paper to fall back on. (Which is another blog post in and of itself. WHY DO WE NEED A PIECE OF PAPER TO FALL BACK ON?)
It turned out to be very casual, and there were actual "performers" there - a science program - fashion designers - actors! There was one other writer hawking her wares too, and she happens to be a neighbor from Katonah whom I've never met:
Deborah Batterman
who has published a short story collection entitled: Shoes, Hair, Nails. I am looking forward to getting to know her!
Deborah, the other "performers" and I sat at separate tables so that librarians could come and talk to us about our programs. Mine?
Red Rocks and Brownstones
(Edges talk), Mining Your Life For Your Fiction,
Truth, Fiction and Unicorns
, The Modern Diarist, A Wrinkle in (an hour's) Time.
Of course, librarians, if any of you are reading this, I can tailor any workshop to your needs!
And I have to say, all in all, it did feel
GREAT
to have a brochure to fall back on. :-)
P.S. I said "yes" to NaNoWriMo, and miraculously, I am up to 30k. Yippee!!!!